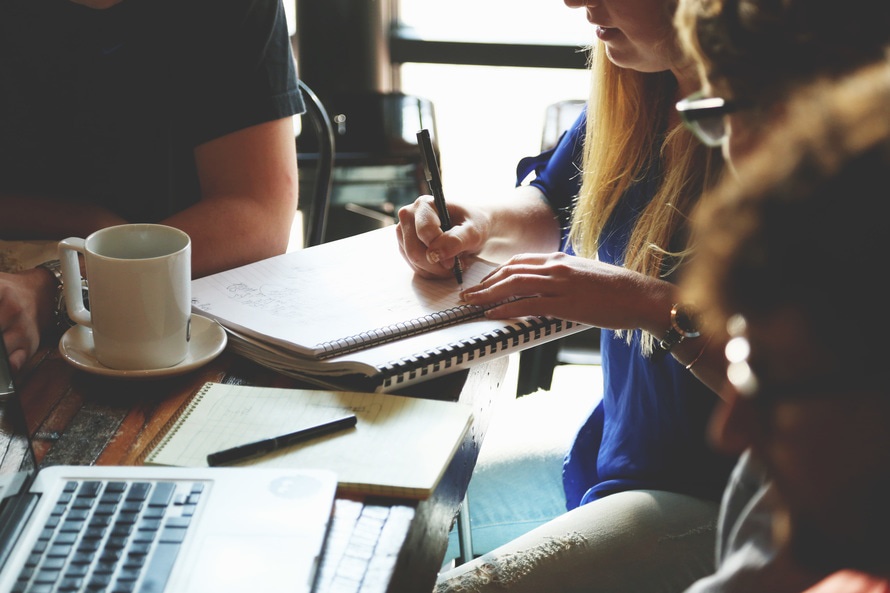 Congratulations! You've just finished your first writing class. You've poured out your heart to a handful of people, and they, in turn, have done the same. You've supported and encouraged each other; you've provided and have been given valuable feedback. You've come to rely on each other as a community.
So what happens now? Do you return to the solitary grind with only your fictional characters as company? Do you stop writing all together?
We hope not! What we hope is that you find a writing community.
Why community is important for writers
It's good for your health. Studies have shown that belonging to a community with common interests and aspirations is closely linked with motivation, health, and happiness. Moreover, feelings of isolation and loneliness might harm overall well-being, which is why it's especially important for writers, who spend so much time alone with their craft, to find that community after a class or workshop ends.
It can make the impossible seem possible. Studies have also shown that a sense of community can affect how persistent we might be when faced with "impossible tasks." Many writers know the feeling. Can I untangle this mess of a plot? Where do I go next? Do I keep going at all?
Writing peers can lend fresh eyes to your work and see what you might have missed. They can encourage you to continue or suggest you try another route. They can help you believe you can achieve those "impossible tasks."
It reminds us we're not alone. So your work has been rejected for the umpteenth time. In isolation you might think you're the only one, but belonging to a community will remind you you're not. You might also learn a thing or two form those have had similar experiences.
Now you know why community is so important for writers. How do you go about finding one?
How to find a writing community
At Wet Ink we believe that writing communities and writing classes go hand in hand. We understand that, beyond the workshop, a writing community provides a fun and safe place to experiment with your writing, get feedback from others, have conversations, and share tips, calls for submissions, books, and more.
If you've taken a writing class at Wet Ink, you already have access to such a private community. If not, here are a few other options you can explore.
Local writing organizations. Find a local writing group or organization by Googling your town or city plus "writing group." You could also try GalleyCat's free directory. Just plug in your criteria and you'll get a personalized Google doc. Another excellent source is Meetup.com. Just search for "writers" or "writing groups."
Online writing organizations. If your prefer your interactions to be online rather than IRL, there are also tons of online writing communities you can join. The Write Life has 16 suggestions of Facebook groups just for writers.
Your own writing community. Former classmates, wordsmiths you've met at literary events, or local online writing buddies are just a few potential members.
If you're going to AWP, check out the session, Never On Your Own: Creating Community When Writing Is Done, for strategies and tips from writing groups such as Booklift and Seattle 7 Writers on how to start and run groups like theirs.
And remember, you can also start your own online writing community with Wet Ink.
What have your experiences been with writing communities? Why are they important to you? Let us know in the comments!