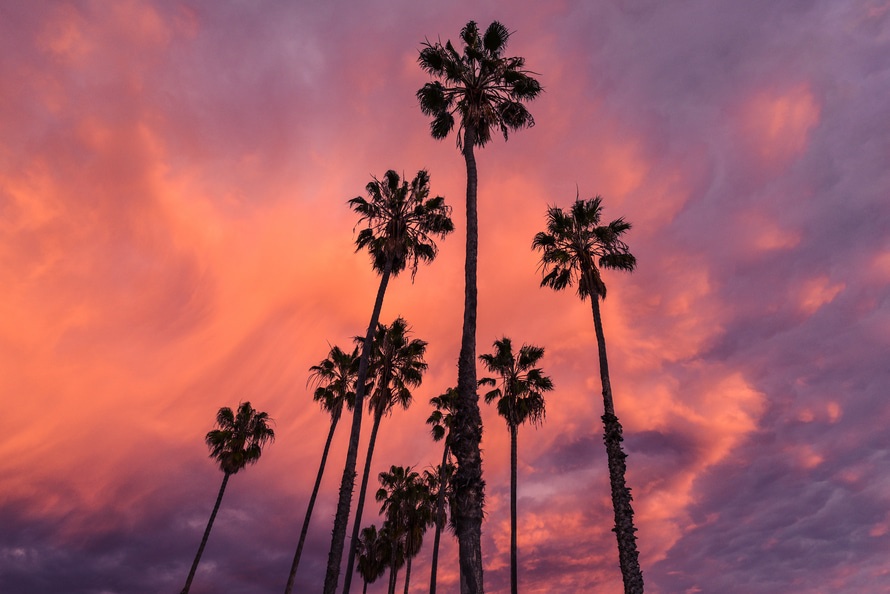 So you're going to AWP in Los Angeles. You're geared up to attend every session you can, network like you've never networked before, and hit that bookfair hard.
But sooner or later you'll need a break.
We've already given you some AWP advice, whether you're attending as a participant or an exhibitor, and a recurring theme has been: take a break. And we don't mean sit in a corner and stare at your phone. We mean get out, walk around, see the sights. You'll feel the better for it, and fully recharged to tackle the rest of AWP.
But what should you see in the City of Angels? Start with these 10 literary landmarks.
1. Chateau Marmont
Distance from convention center: 11 miles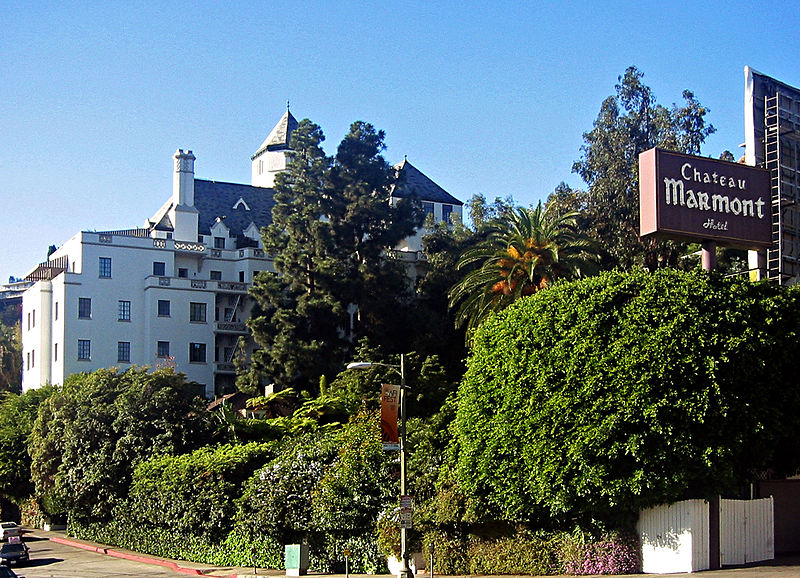 Pay a visit to the Chateau Marmont to see where authors such as Nathaniel West, Dorothy Parker, and Hunter S. Thompson wrote (and drank), says Fathom Way to Go. The iconic hotel and bungalows were also temporary home to modern-day writers like A.M. Holmes and Jay McInerney, who crashed there while writing the screenplay for his novel, Bright Lights, Big City.
2. Clifton's Cafeteria
Distance from convention center: 1 mile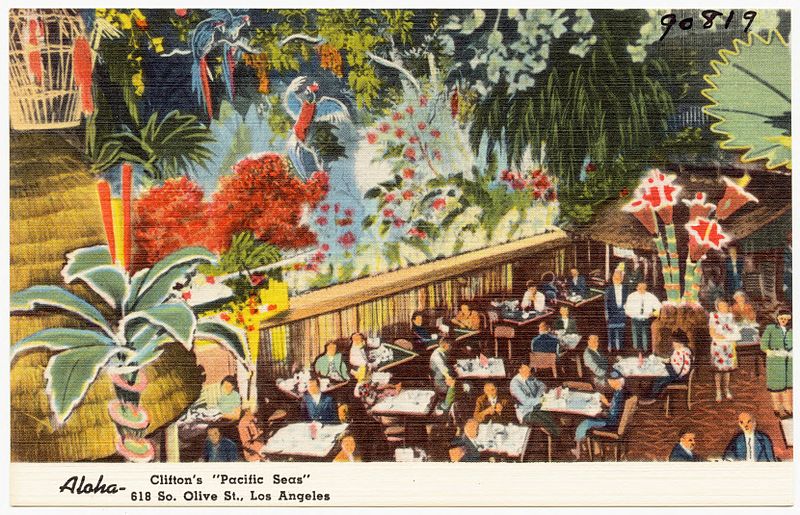 Not only is Clifton's Cafeteria one of the oldest surviving cafeteria-style eating establishments in L.A., it was home to the Los Angeles Science Fiction League, who met there Thursday nights. In attendance were SF bigwigs Robert A. Heinlein (Stranger in a Strange Land), Leigh Brackett (The Empire Strikes Back), a pre-Scientology L. Ron Hubbard, and, last but not least, Ray Bradbury (Fahrenheit 451).
3. UCLA Powell Library
Distance from convention center: 14 miles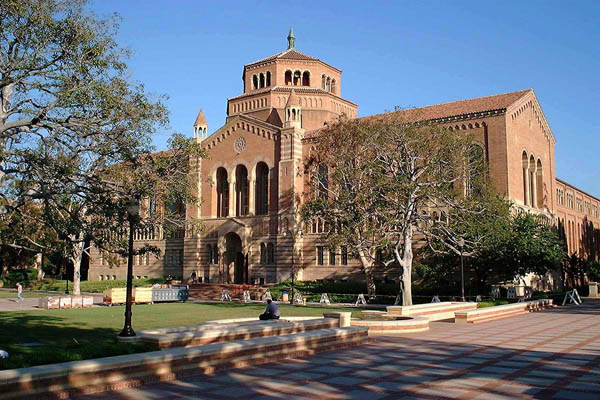 While Bradbury hung out at Clifton's with his SF buddies, it was in the UCLA Powell Library that he wrote Fahrenheit 451. To escape the hubbub of home, he hid in the basement, where he rented a typewriter for 10 cents for every half-hour.
If you visit, be sure to check out Cafe 451, named for Bradbury's most famous work.
4. Dunbar Hotel
Distance from convention center: 3 miles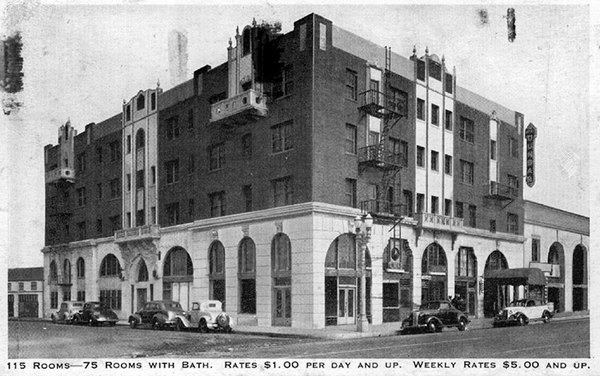 The Dunbar Hotel was built by activist John Somerville in 1928 for the first "West Coast convention of the National Association for the Advancement of Colored People," providing "first-class accommodations for African Americans in segregated Los Angeles." The center of the African American L.A. art and jazz scene, the Dunbar housed such literary luminaries as poet Langston Hughes and historian W.E.B. DuBois.
5. Beyond Baroque
Distance from convention center: 15 miles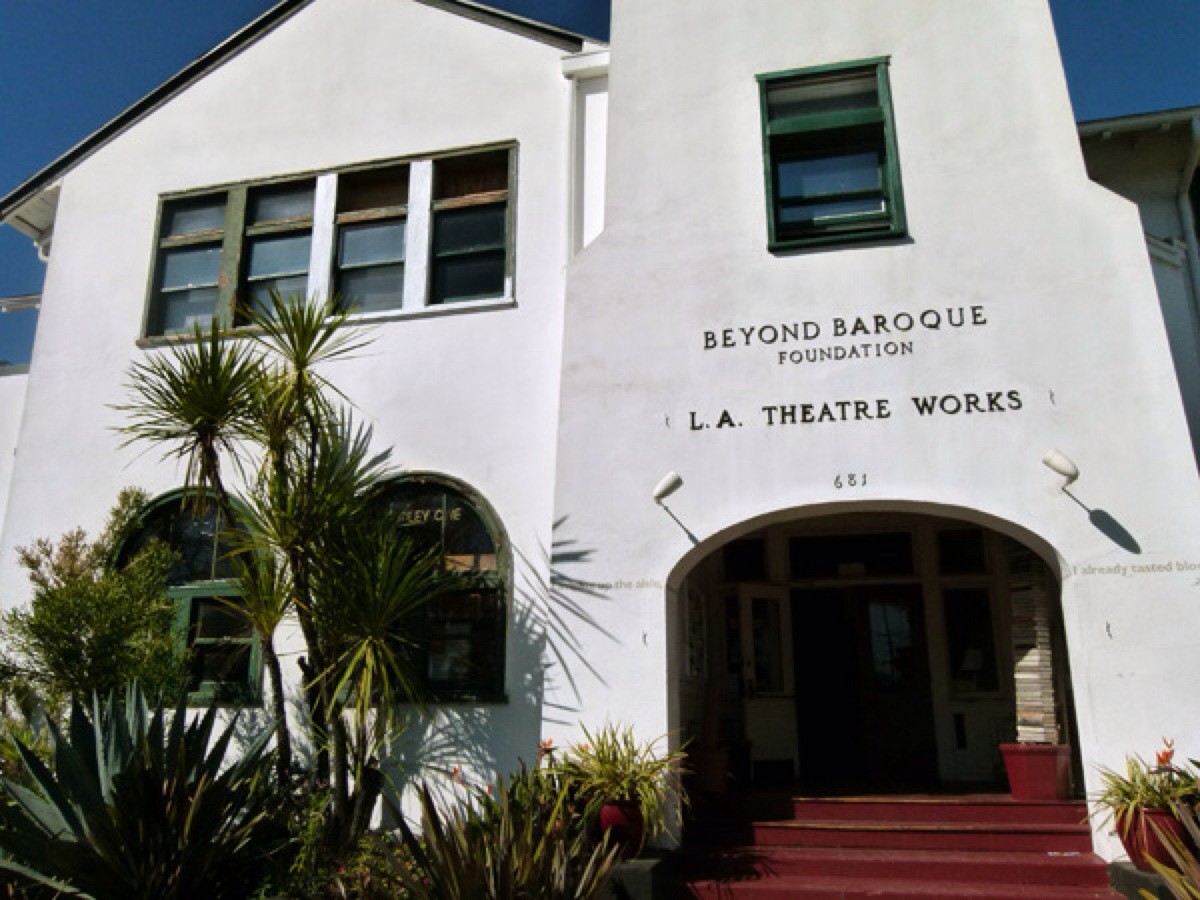 (Photo via L.A. Weekly)
Established in 1968, Beyond Baroque is an independent literary and arts center located in the original City Hall in Venice. It boasts a bookstore with an extensive collection of new poetry books as well as an archive with over 40,000 volumes.
Beyond Baroque has hosted the likes of heavy-hitters Allen Ginsberg, John Ashbery and Raymond Carver, as well as local scribes Wanda Coleman, Dennis Cooper, and Sesshu Foster, and throughout the years has "played muse" to alternative movements such as the Venice Beats and punk subculture.
Beyond Baroque, by the way, will be at AWP. Be sure to visit their booth.
6. The Huntington Library
Distance from convention center: 15 miles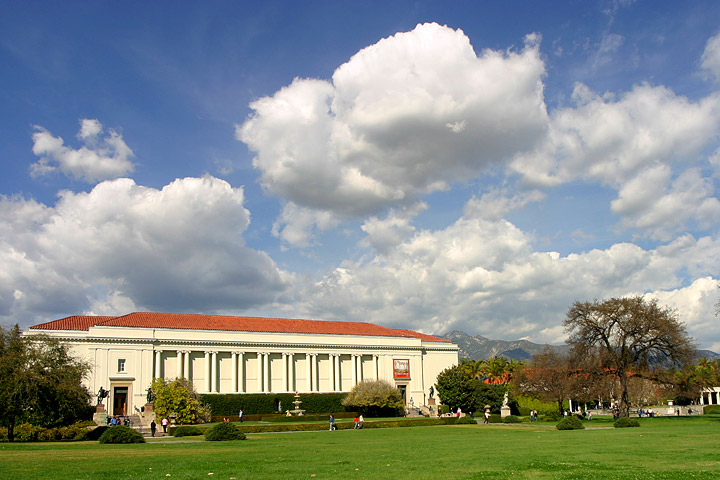 (Photo by Aaron Logan)
If the Baroque Center is a punk rock band, the Huntington Library is a string quartet. Established in 1919 by businessman Henry E. Huntington, the Huntington is a gorgeous space with not just a library but a museum, garden grounds, and a tea room.
You can drool over the library's collection of 420,000 rare books and seven million manuscripts, including the papers of SF great, Octavia E. Butler; Henry David Thoreau's manuscript of Walden; John James Audubon's Birds of America; Shakespeare's First Folio; a manuscript copy of Chaucer's Canterbury Tales; and a Gutenberg Bible.
7. and 8. The Last Bookstore and Book Soup
Distance from the convention center: 1.5 miles and 10 miles

("The Last Bookstore" by Akos Kokai, CC BY 2.0)
The Sunshine State's "largest used and new book and record store," the Last Bookstore, began in a downtown L.A. loft over 10 years ago. Now it's housed in what used to be a bank building, according to the L.A. Times. The second floor offers something called the Labyrinth, which offers more than 100,000 used books, all at a $1 a pop.
If you prefer something cozier, check out Book Soup. This Sunset Boulevard fixture is famous for its floor to ceiling bookshelves and celebrity patrons.
9. Los Angeles Public Library
Distance from convention center: 1 mile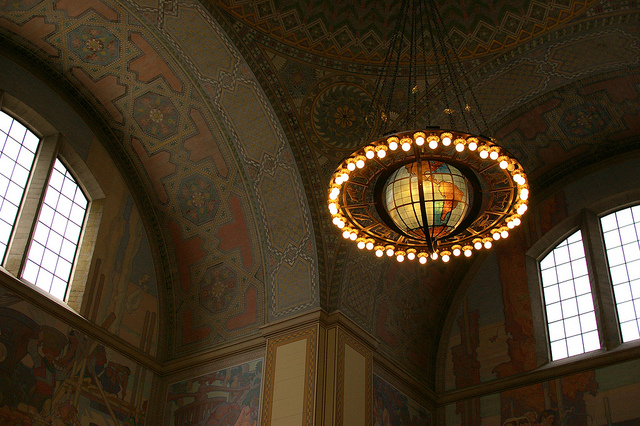 ("LA_2012," by Alaina Buzas, CC BY 2.0)
Again according to the L.A. Times, the LAPL originated above a saloon in 1844. Its current building, established in 1926, has Mediterranean and Egyptian influences, and holds a robust book collection and some great public art.
The library also hosts the ALOUD program, a literary series of conversations, readings, and performances. Not in L.A. but still interested? Check out the ALOUD podcasts.
10. Where the bodies are buried
Distance from convention center: Various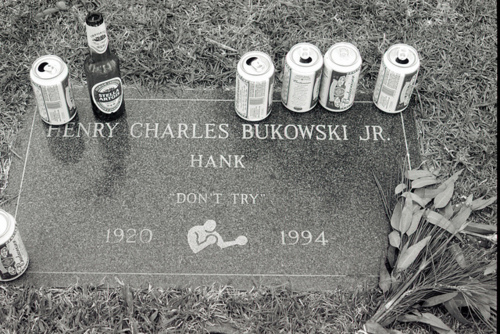 (Photo via and this?)
Sure, Paris has Gertrude Stein, Richard Wright, and Oscar Wilde, London has Karl Marx and Radclyffe Hall, and New York has Joseph Pulitzer and Nellie Bly, but L.A. has no lack of writerly final resting places.
Wizard of Oz author L. Frank Baum and novelist Theodore Dreiser (Sister Carrie) can be found in Forest Lawn in Glendale. In Tarzania, a San Fernando Valley neighborhood named after a certain king of the jungle, the ashes of Edgar Rice Burroughs are buried in front of his former office building.
Truman Capote has a partial resting place (the rest of his ashes are scattered in a pond on Long Island) in Westwood Memorial Park while poet Charles Bukowski's grave marker tells us "Don't try" from Green Hills Memorial Park in Rancho Palos Verdes. Finally, the remains of L.A.'s favorite son Ray Bradbury are laid to rest in the Pierce Brothers Westwood Memorial Park.
---
What are your favorite Los Angelean landscapes, literary or otherwise? Tell us in the comments!