We all know that our writing educations don't end with an MFA. We continue to learn by continuing to write, by reading, and by listening to other writers. Writing organizations, communities, workshops, and retreats are a great source for this, and you'll find many of them at the AWP bookfair.
To help you, we've combed through the exhibitor list to find the most interesting ones. In today's post, we bring you 16 writing organizations that encompass a variety of genres, including poetry, fiction, nonfiction, memoir, and playwriting, while our next post will explore organizations that focus on specific fields.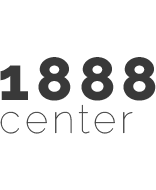 The 1888 Center says it's about the "preservation, presentation, and promotion of cultural heritage and literary arts." The arts center offers hourly sessions, introductory classes, workshops, and a podcast.
Location: Orange, CA
Follow @1888center
Booth # 504
---

Formerly known as the Aspen Writers' Foundation, Aspen Words is "one of the nation's leading literary centers and a stage for the world's most prominent contemporary writers." Through Aspen Words, you can attend writing conferences, literary festivals, and writing retreats. Also available is a young writers program, a writers network, and editing services
Location: Roaring Fork Valley, CO
Follow @AspenWords
Booth # 1832
---

Barrelhouse is a nonprofit literary organization that offers online fiction and poetry workshops, as well as a magazine, books, conferences, and a podcast called Book Fight.
Location: Washington, DC
Follow @barrelhouse
Booth # 216
---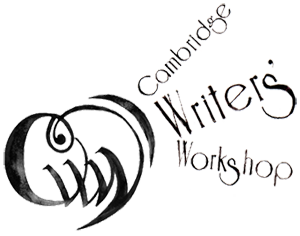 Started by Harvard graduate students, the Cambridge Writers' Workshop has workshops, online classes, retreats, a community, and an anthology. There's even a writing and yoga retreat in Newport, Rhode Island in early April, and an amazing-sounding summer program in Barcelona and the South of France.
Location: Cambridge, MA
Follow @CamWritersWkshop
Booth # 1157
---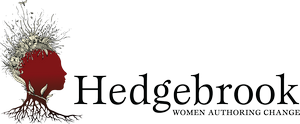 "Hedgebrook isn't a retreat," says Gloria Steinem "It's an advance." This global community of women writers and people "seek extraordinary books, poetry, plays, films and music by women." Hedgebrook offers a writer's residency, master class retreats, weekend workshops, and one-day writing salons.
Location: Freeland and Seattle, WA
Follow @writehedgebrook
Booth # 2045
---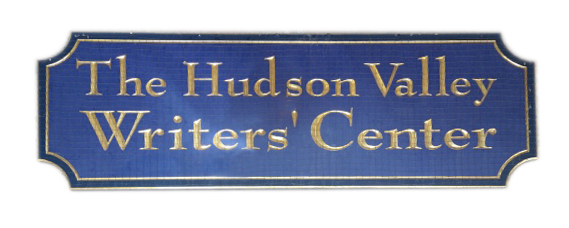 In the land of Ichabod Crane, you can take courses and attend readings and literary events.
Location: Sleepy Hollow, NY
Follow @HVWritersCenter
Booth # 1658
---

You can find classes, a teen program, literary series, and more at Hugo House.
Location: Seattle, WA
Follow @HugoHouse
Booth # 1010
---

With a focus on Asian American literature, Kundiman provides workshops, readings, and a writers retreat at Fordham University in New York City.
Location: Brooklyn, NY
Follow @kundimanforever
Booth # 1018
---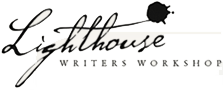 At Lighthouse you can find workshops, online and in person, a young writers summer camp, a lit fest in June in Denver, Colorado, and a retreat in July in Grand Lake, Colorado.
Location: Denver, CO
Follow @lighthousewrite
Booth # 1425
---

Through Literary Arts, you can access workshops as well as the very popular Portland Arts & Lectures. How popular? The 2015-2016 season is already sold out!
Location: Portland, OR
Follow @literaryarts
Booth # 1639
---

In addition to being a well-known literary magazine, Tin House is a writers' workshop and publishing house. Their summer workshop is "a weeklong intensive of workshops, seminars, panels, and readings led by the editors of Tin House magazine and Tin House Books. and their guests."
Location: Portland, OR
Follow @Tin_House
Booth # 728
---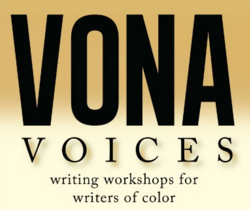 VONA offers writing workshops for writers of color. This year the workshops take place in Florida and Southern California.
Location: Philadelphia, PA
Follow @voicesatVONA
Booth # 1508
---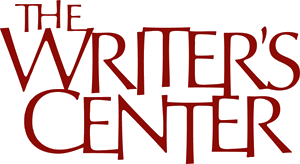 The Writer's Center offers both in-person and online workshops by level -- beginner, intermediate, advanced, and master -- as well as readings and other literary events
Location: Bethesda, MD
Follow @writerscenter
Booth # 607
---

Writing By Writers gives multi-day workshops in Boulder, Colorado, Methow Valley, Washington, and Tomales Bay, California. You can also go hiking in beautiful Capitol Reef, UT.
Location: West coast
Follow @writingxwriters
Booth # 1632
---
These two organizations also offer support to visual artists.

Through Artsmith there are residency opportunities for writers, artists, and scholars; workshops and creative retreats; literary events for writers, teachers, and students; literary contests; exhibition and performance opportunities for local and visiting artists; and a salon series.
Location: Eastsound, WA
Follow @OrcasArtsmith
Booth # 1610
---

Online writing workshops, a summer program, exhibitions, and readings are all available from the Fine Arts Work Center.
Location: Provincetown, MA
Follow @FAWCCapeCod
Booth # 1254