Life can get busy and full of distractions. Sometimes it might seem like you barely have enough time to eat, let alone write. So why not get away from it all, for at least a few days?
Here are 22 writing organization that offer retreats to help you get in some distraction-free writing and give you the chance to visit some exotic locales.
To help you navigate, we've organized the retreats by region:
NORTHEAST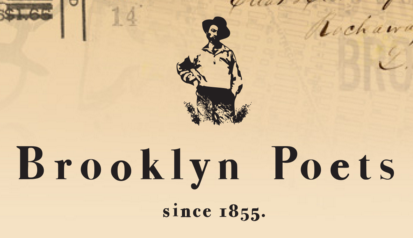 Every summer Brooklyn Poets hosts a retreat in the Hamptons, where poets can participate in classes, workshops, and readings within a stone's throw of several beaches.
When: Last year's was in June. Check their site for 2017 dates.
Where: The Hamptons, Long Island
How much: $325 ($300 for members), including tuition, lodging (with roommate), food, and drinks. A few private rooms are available for another $125.
---
MIDWEST

Attendees of Elephant Rock's Summer Solstice Retreat will participate in writing workshops, yoga, and meditation. All levels are welcome (for both writing and yoga).
When: June 11–16
Where: Birchwood, WI
How much: $1,895 (includes accommodations, all meals except first night, two writing workshops per day, three yoga/meditation sessions per day, outdoor activities, a concert, and more)
---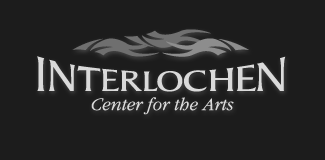 Participants will work on new material in whatever genre they want, attend craft talks by award-winning faculty, enjoy evening readings, all the while making literary connections.
When: June 12–15
Where: Interlochen, MI
How much: $495 if registering by April 1; $520 after April 1
---
SOUTH
At the Porch Spring Weekend Writing Retreat, which takes place at the Rivendell Writers' Colony, writers can expect "inspiration, time to scribble, instruction, discussion, opportunities to share, relaxation, spectacular views, camaraderie, and good food and libations."
When: May 5–7
Where: Sewanee, Tennessee
How much: $475 (includes accommodations, meals, instruction)
---

More than a poetry retreat — a camping poetry retreat on Firefly Farms of Sundress Academy for the Arts (SAFTA). The retreat will focus on generative poetry writing and include sessions on "writing the body, the art of telling, kicking writer's block, publishing, and more."
When: May 26–28
Where: Knoxville, Tennessee
How much: $250 (includes one-on-one and group instruction, writing supplies, food, drinks, transportation to and from the airport, and all on-site amenities)
---
PACIFIC NORTHWEST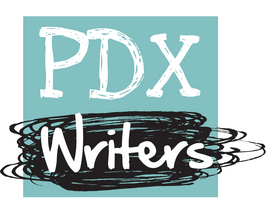 In a house on the Oregon coast, attendees will write to prompts, read work aloud, provide feedback, and write on their own.
When: Oct. 6–8
Where: Oregon coast
How much: $50 nonrefundable registration fee; Saturday and Sunday sessions: $225 (includes two breakfasts, one dinner, and two lunches); additional Friday evening session: $25. Participants must secure own accommodations.
---
WEST

While the deadline for juried workshops has past, nonjuried workshops are still available on a first come, first serve basis. Participants will also have the chance to meet one-on-one with literary agents and editors, and attend panel discussions, readings, receptions, and the Aspen Words Annual Benefit Dinner, featuring a special guest author.
When: June 18–23
Where: Aspen, Colorado
How much: Beginning Writing: $1,375; Readers' Retreat (3 days): $375. See here for details.
---

Writers can becomes riders at this horse ranch retreat. They can also expect "happy horses and really helpful wranglers," as well as creative facilitation and inspiration.
When: May 29–June 3
Where: Near Laramie, Wyoming
How much: $1,725 (includes shared accommodations, meals, and writing and equestrian guidance)
---
StoryCenter's advanced Digital Storytelling Facilitators' Intensive Retreat is "designed for those interested in acquiring foundational skills for assisting or leading digital storytelling workshops." Participants will receive a personalized skills assessment and can develop their capacity in chosen areas, such as:
Story development
Visual design
Facilitation of individual and group processes
Group management
Technology teaching
When and Where: Aug. 14–18 (Berkeley, California); Oct. 24–28 (Denver, Colorado)
How much: $1,495
---
CANADA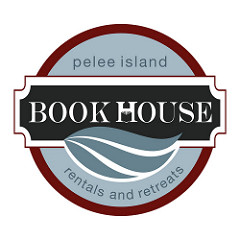 While not participating in workshops on fiction, nature writing, poetry, memoir, or genre writing, writers will have the chance for birding, witnessing monarch migrations, and enjoying the beach. Seven- and five-day retreats are available, with two master classes for the seven-day and one for the five.
When: Ongoing
Where: Pelee Island near Essex County, Ontario
How much: 7-day retreat: $900 (shared room); $1,200 (single room); 5-day retreat: $600 (shared room); $800 (single room). In addition to accommodations, the fee includes meals and workshops.
---
CENTRAL AMERICA

Women writers can revitalize their souls, bodies, and of course their writing. This retreat takes place at the Pura Vida Spa, a 12-acre yoga and retreat center. Participants will have access to workshops and the chance to explore Costa Rica. Optional activities include spa treatments, zip lining, and volcano tours.
When: Jan. 27–Feb. 3, 2018
Where: Costa Rica
How much: $1,471–3,181 (depending on accommodations)
---
UNITED KINGDOM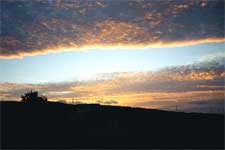 Photo by: Mary L. Bradford
You can go on your own retreat without classes or to one-week workshops.
When: Ongoing
Where: Cork, Ireland
How much: Email anamcararetreat@gmail.com
---

The Arvon Foundation offers three kinds of retreats.
Four apartments available
All food provided
Six or four days
Centre Retreats
Five days at Arvon's three centers
For up to 16 writers
No tutors, workshops, or readings
Tutored Retreats
Poetry
Playwriting
Nonfiction
When: Ongoing
Where: Shropshire and West Yorkshire, England
How much: £450–760
---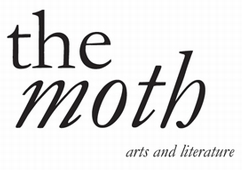 Spend your days writing in a refurbished barn on a lovely Irish country lane, with fresh eggs and vegetables provided every day.
When: Ongoing
Where: Near Cavan, Ireland
How much: £300 per week (one week minimum required; maximum: two weeks)
---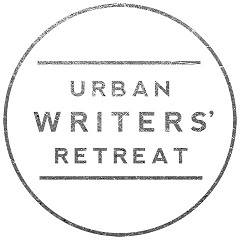 Offers one-day retreats in London — the next one is April 9 — and three or six night retreats in Devon. Be sure to check their website for dates.
When: One-day workshops: April 9 and ongoing; three or six nights: TBD
Where: London and Devon, England
How much: One day: £45 (includes lunch); 3 nights: £270–315; 6 nights: £490–585
---
EUROPE

Writers are left to their own devices to "dream and create" with "the guidance of two professionals and the support of an intimate writing community."
When: Aug. 20–26
Where: Copenhagen, Denmark
How much: One day: £45 (includes lunch); 3 nights: £270–315; 6 nights: £490–585
---

Offers one-week retreats throughout the year in a manor house in the beautiful French countryside.
When: Ongoing
Where: Languedoc, France
How much: One week: €325–995; three weeks: €735–1995. Prices vary depending on type of room and season.
---

If you prefer to be in the city, there's the Paris Writers Retreat. Fiction and nonfiction writers of all levels can "generate new material, develop ideas, or shape their stories." The conference is hosted by Rohm Literary Agency and led by New York Times best-selling author and literary agent Wendy Goldman Rohm.
Can't get away? Check out the online version.
When: May 29–June 2; Sept. 4–8 (includes conference)
Where: Paris, France
How much: €1,995
---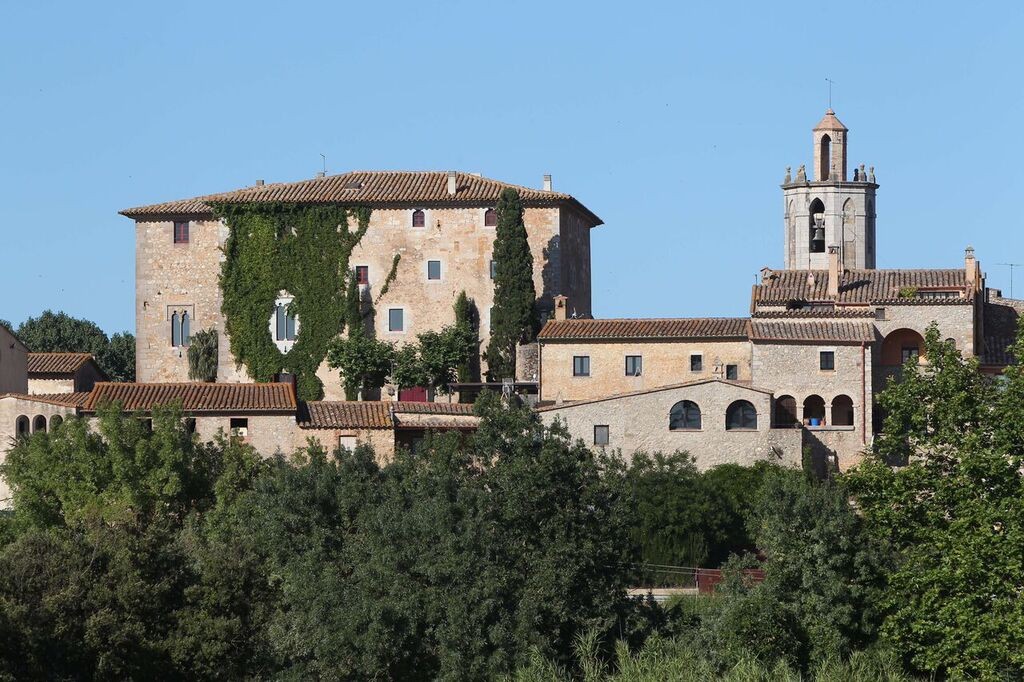 Want to pen your next masterpiece in a 14th-century castle? This five-day retreat is for you. For writers interested in fiction, nonfiction, and screenwriting. Mentors include a former studio executive, an award-winning screenwriter, and a best-selling author.
When: July 9–14
Where: Outside of Barcelona, Spain
How much: $4,995 (includes accommodations at Rocaberti Castle, meals and drinks, tuition, and round-trip transportation between Barcelona airport and the castle)
---
ASIA

This international writers retreat organization offers two retreats in Asia this year.
At this seaside resort, attendees can take workshops in nonfiction, fiction, and mixed genres. In the evenings everyone will "gather for dinners, informal salons, [and] readings for those who wish to share their work with the group."
When: July 16–22 (deadline to apply: June 2)
Where: Hua Hin, Thailand
How much: From $600
Fiction and nonfiction workshops are available on this private Indonesian island, in addition to walks, fishing, or however participants choose to spend their time. In the evenings will be informal mingling and salons.
When: July 23–28 (deadline to apply: June 2)
Where: Telunas, Indonesia
How much: From $725
---

Writers and photographers will have the opportunity to experience culinary and cultural experiences while honing their storytelling skills through "bite-sized writing and photography workshops; small achievable assignments; coaching and support; and one-on-one consultation."
When: June 9–18; Oct. 7–16
Where: Siem Reap and Battambang, Cambodia
How much: June: $2,555; October: $2,755
Know of more great retreats we should include? Let us know at know at team@wet.ink.