We've already given you the low-down on what beyond-the-MFA writing organizations you should visit at AWP (if you missed it, here's part 1 and part 2). Now how about those organizations and businesses that are more unusual? Check out these 15 unique booths.

This line of "historically inspired perfume" was started by reader, writer, and lover history JT Siems. Siems's shop, Sweet Tea Apothecary, offers perfume blends that go by the names of Beatrix, Lenore, and Sylvia, and "are original recipes made from a mix of essential and fragrance oils." None of the oils are animal-based and the bottles are handmade in Siems's Seattle studio.
Follow @passtheteapot
Booth 554
---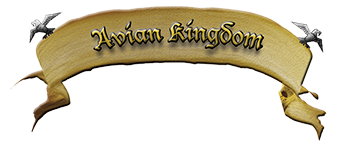 Avian Kingdom is a line of children's books that provide a way "to talk to young children about challenging topics we all face while growing up," including childhood rebellion, individuality, and independence. The stories are available in both English and Spanish, and are also "now available for iPhone, Kindle, and Android tablets and phones."
Follow @aviankingdom
Booth 956
---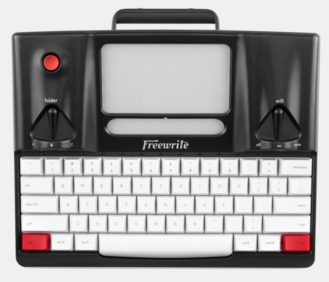 Astrohaus is the company behind Freewrite, a "distraction-free writing tool." This "smart typewriter" works both on- and offline, and offers cloud connectivity so that writers can remain "unburdened with saving or restoring documents." Freewrite can also sync to tools such as Dropbox and Evernote.
Follow @astrohaus
Booth 1633
---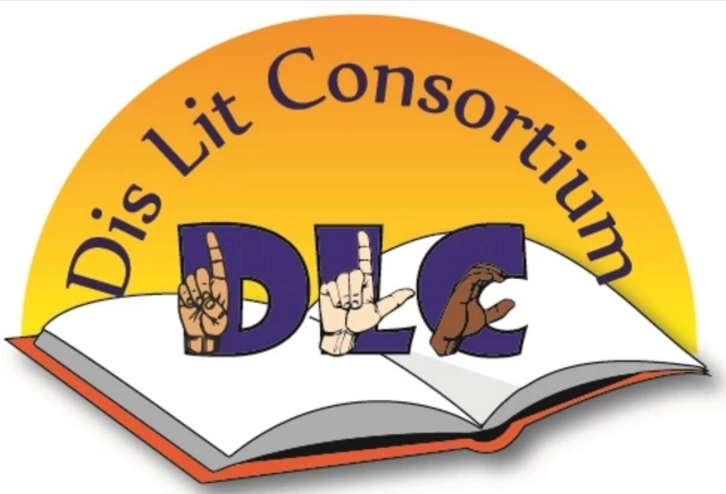 The Disability Literature Consortium offers books and journals in order to engage a wider audience and "encourage potential involvement."
Booth 1031
---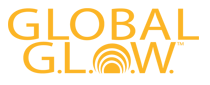 This mentoring program for girls in grades five through 12 seeks to "empower girls to become a potent force for change in the world." Included are after-school programming and "research-based mentoring activities" designed to support girls' "creative innovation, self-expression and social-emotional development."
Follow @GlobalGirlsGLOW
Booth 1843
---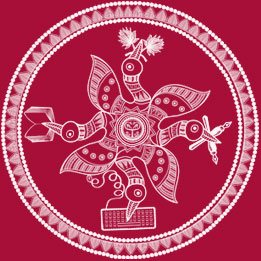 Founded in Bangalore, India in 2013, the (Great) Indian Poetry Collective began as a not-for-profit press, publishing poetry books, chapbooks, and anthologies. Since then it has evolved to include mentoring, workshops, readings, school events, and a poetry community.
Follow @gr8indianpoetry
Booth 101
---

The Horror Writers Association (HWA) began in 1985 with the help of horror and thriller greats, Dean Koontz, Robert McCammon, and Joe Lansdale. This nonprofit organization of writers and publishing professionals is "dedicated to promoting dark literature and the interests of those who write it." HWA has 1,250 members world-wide.
Follow @horrorwriters
Booth 1257
---

The Elizabeth Kostova Foundation aims to connect an English-speaking audience to living Bulgarian writers' fiction and short stories.
Contact <a href=mailto:"writers@ekf.bg">writers@ekf.bg
Booth 434
---

With the Journal of the Month, you'll receive a different literary journal on your doorstep every month, every other month, or once every three months -- whatever you decide. Each journal you receive will be a surprise.
Also available is a special program for instructors, with four literary magazines sent to each student and a free set sent to the instructor.
Participating journals include A Public Space, AGNI, The Missouri Review, Ploughshares, Prairie Schooner, Tin House, and The Kenyon Review.
Follow @JournalMonth
Booth 1145
---
Whether you're an exhibitor or a participant, sooner or later you'll need to refuel, and what better way than with these gluten-free "wake up" cookies.
Booth 1749
---

In the long tradition of art patronage, Patreon provides a platform for patrons to provide recurring funding for artists and creators. Patreon's mission is to "help every creator in the world achieve sustainable income."
Follow @patreon
Booth 1502
---

Razorcake is a bi-monthly fanzine dedicated to the DIY punk community and supporting "independent music culture." This non-profit organization also includes book publishing, record pressing, live shows and readings, podcasts, webcomics, and videos.
Follow @RazorcakeGorsky
Booth 1244
---

Sabbatical Homes helps academics, scholars, writers, and artists find home matches across the globe. Those seeking temporary housing can find home exchanges, home rentals, house sitting and sharing opportunities, as well as tenants and house sitters.
Follow @sabbaticalhomes
Booth 306
---

The Veterans Writing Project provides free writing seminars and workshops for veterans, service members, and adult family members. Seminars are led by writers with MA or MFA degrees and are veterans themselves. Available are two-day intensive seminars, six- or 14-week workshops, and customizable workshops for fiction, non-fiction, poetry, and playwriting. The Veterans Writing Project also publishes a quarterly literary review.
Follow @VeteransWriting
Booth 543
---
At Wingman Web Words, you can finally launch your author site. Available are different packages with tiered pricing, as well as upgrade options (for example, author logos, business cards, and book covers) and a menu from which you can pick different options to build your own package.
Follow @wingmanwebworks
Booth 110